Wisconsin Tree Buying and Harvesting Services
Forest Forever, LLC offers Wisconsin tree harvesting services with a comprehensive knowledge of tree species in the state ,including American Beech, Balsam Fir, and Red Oak. To begin, Forest Forever, LLC ssurveys the property to determine a plan for the space, including the schedule and methods of tree harvesting that fits the area and meets the goals for the land.
Types of timber vary in their market value, so we determine the most marketable timber in the area. Walnut, Oak, Maple, and Cherry are the preferred types of veneer/hardwood trees for purchase. We use equipment of different sizes, both handheld and machine operated, as each job requires. ** Our logging crews are experienced, professionally trained, and remain sensitive to the needs of the environment. Whether our crew performs even-aged management (removal of most trees), selective logging (removal of only some trees in a select pattern), or a combination depends on the needs of the client and the condition of the area.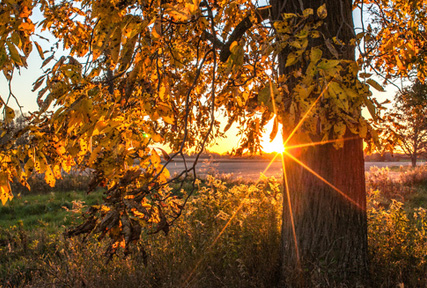 Wisconsin Tree Harvesting/Buying
Forest Forever, LLC's tree harvesting services in Wisconsin serve multiple purposes, includes protection of the wildlife habitat and water supply.
Forest Forever, LLC takes the age, species, routes to the main road, as well as water and environmental preservation methods into consideration, each time our foresters harvest trees. Once the removal part of our Wisconsin tree harvesting services are complete, a skidder transports the timber to a designated log yard, changing the angle of drag frequently to disturb the land and trees nearby as little as possible. Erosion-preventing water bars are then installed, and the soil is diverted to other areas on steep angles.
Forest Forever, LLC's tree harvesting services in Wisconsin serve multiple purposes, including protection of the wildlife habitat and water supply. Forest fires can greatly damage homes if they get too close, so clearing a defensible area of thirty feet around the home protects the property. The health of the forest and scenery it provides, can be improved with habitat diversity. Tree harvesting services contribute to a more diverse natural environment. Sometimes additional space is needed to enjoy recreational activities in Wisconsin. Forest Forever, LLC can harvest trees to provide that space, as all our processes are done with environmentally friendly methods.
Competitive profits for timber sales, and exceeding your expectation for your land, are Forest Forever, LLC's goals. We are excited to see our company grow, which is possible through the dedication to professional results, and relationships in the market. Call us today and we can set up a survey of your land.
To learn more about Wisconsin tree harvesting services and other forestry areas, visit http://dnr.wi.gov/topic/forestry.html.
If you would like more information about tree diseases and prevention in Wisconsin, go to http://dnr.wi.gov/topic/ForestHealth/.