Forest Forever, LLC Provides Tree Harvesting Services in the Midwest
Forest Forever, LLC provides tree harvesting services in several areas across the midwest. Our midwest tree harvesting services begin by surveying the property, and developing the best plan that will meet your goals. Forest Forever, LLC uses a wide range of tools; from large machines, to small chainsaws, according to what works most efficiently for each part of the job. Our trained and professional logging crews harvest the timber with modern environmentally-sensitive equipment. We can determine what timber is the most marketable, and purchase it from you so that you can get the most for your timber sales.
From cutting, to processing, to loading, Forest Forever, LLC takes numerous factors into account. This includes tree species and age, environmental condition, locating the nearest routes to reduce disruption of wetlands, and maintain trees as "buffers" around streams and swamps to protect the habitat and water quality. After trees are cut down, the logs need to be transported to the designated log yard. This is done with a skidder, changing the angle of the drag throughout the process to minimize the erosion of land and trees that are not part of the harvesting. Water bars, which are used to divert soil on steep inclines, are often installed in the area that was harvested to prevent erosion. Even-aged management (the removal of most trees on the site) or selective logging, (strategic removal of only certain trees) is used when appropriate.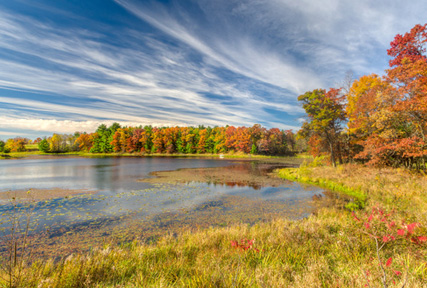 Midwest Tree Harvesting
Our midwest tree harvesting services begin by surveying the property and developing the best plan that will meet your goals.
There are multiple purposes for our midwest tree harvesting services. Creating a defensible space of thirty feet around a residence, protects homes from forest fires, which in turn contributes to the health of the ecosystem. When an area is needed for camping, hiking, hunting, or other recreation, tree harvesting can provide that space. Tree harvesting in the midwest provides habitat diversity in a landscape, which is aesthetically appealing and positive for the environment. Forest Forever, LLC seeks to protect water resources and wildlife habitats. Tree harvesting is sometimes necessary to keep the environment healthy in your private lands.
The goal of our midwest tree harvesting services is to protect the environment, while providing the space you need and offer you the profit you deserve for these valuable logging materials. Forest Forever, LLC has a reputation found in top quality results, and long term relationships with timber markets. Our business is growing and continues to evolve, while offering competitive prices and professional service. Walnut, Oak, Maple, and Cherry are the preferred types of veneer/hardwood trees for purchase.
For more information on forestry and tree diseases and prevention, visit your state's Department of Natural Resources website.